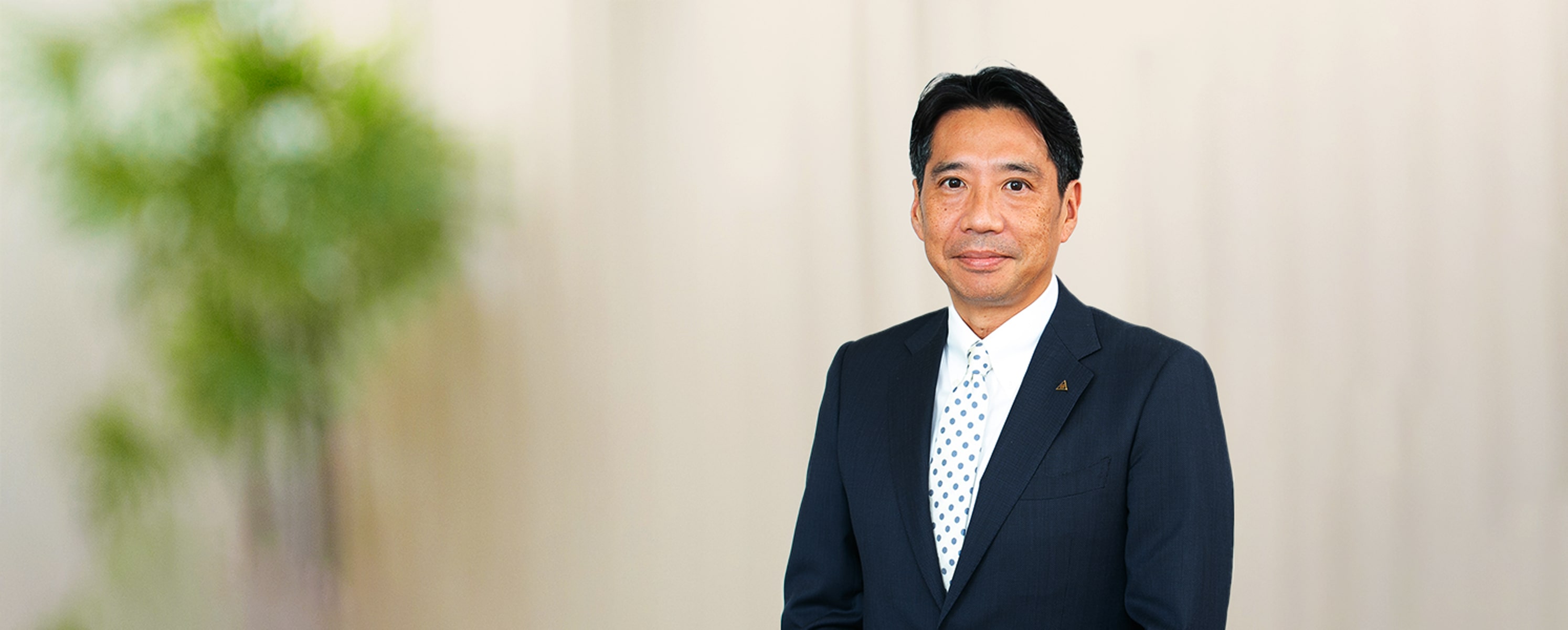 My name is Hiroyuki Ueshima, and I am the new President and Representative Director of NAGASE, which has been in business for over 190 years. Based on the relationships of trust that NAGASE has built with all of its stakeholders, I intend to continue to promote reform and take on new challenges so that NAGASE can continue to be a company that is needed around the world in the future.
The NAGASE Group has about 120 subsidiaries in about 30 countries and regions around the world, operating in a wide range of fields, including not only chemicals, but also electronics, mobility, energy, food, medical product, and biotechnology. Although we operate in a variety of fields, I believe that the value that NAGASE provides is "contributing to the solution of manufacturing issues." I believe this is what makes NAGASE unique, and is our strength. In response to increasingly complex social issues such as climate change and the food crisis, we will pursue NAGASE's vision of "creating a safe, secure, and warm society in which people can live comfortably" by offering unique solutions that combine the diverse functions of the Group.
This fiscal year marks the turning point of our medium-term management plan ACE 2.0, which runs through fiscal 2025. Although the business environment is uncertain due to increasing geopolitical risks such as U.S.-China tensions, we will steadily promote measures to achieve both financial and non-financial targets by carefully assessing the external environment, which is changing day by day, and steadily advancing reform of our profit structure and reform of our corporate culture.
In 2032, we will celebrate the 200th anniversary of our founding. We will continue to contribute to a better future through our business activities, sharing our universal management philosophy of "walking the right path with sincerity" with all our employees. We look forward to your continued support.
April 2023
Nagase & Co., Ltd.
Representative Director, President and CEO
Hiroyuki Ueshima