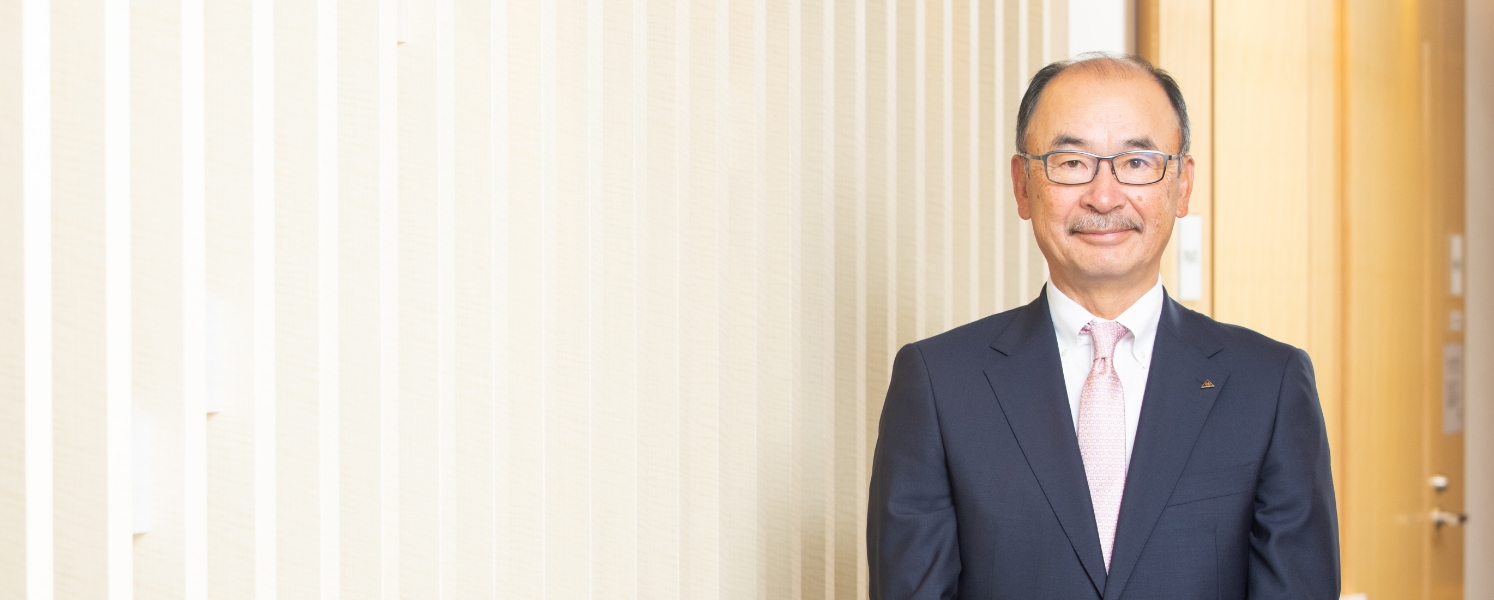 Fiscal 2021, the first year of the medium-term management plan ACE 2.0, showed signs of economic recovery after the stagnation caused by the spread of COVID-19. In addition to automobiles and food, fields such as electronics and resins showed good performance, and achieved their highest profits ever. With improvements in efficiency, such as by shuffling business portfolios, we will continue to pursue quality through reforms of our profit structure and of our corporate structure.
The NAGASE Group is also working on promoting sustainability. Improving employee engagement and carbon neutrality are non-financial goals for the period covered by ACE 2.0. These are both crucial factors for sustainable growth, and the Group will work together as a whole in order to achieve these goals.
As our "Ideal NAGASE" for the 200th anniversary of our founding in 2032, we are aiming to be a "business designer that creates a sustainable future." Without being limited to only "chemicals" or being a "trading company," the Group will combine all its functions such as R&D, biotechnology, manufacturing, and digital transformation (DX) in order to provide society with value that only the NAGASE Group can provide. While continuing to follow our core principle of maintaining the highest standards of integrity, we will contribute to creating a sustainable world where people live with peace of mind. We look forward to your continued support.

Kenji Asakura
Representative Director and President
May 2022