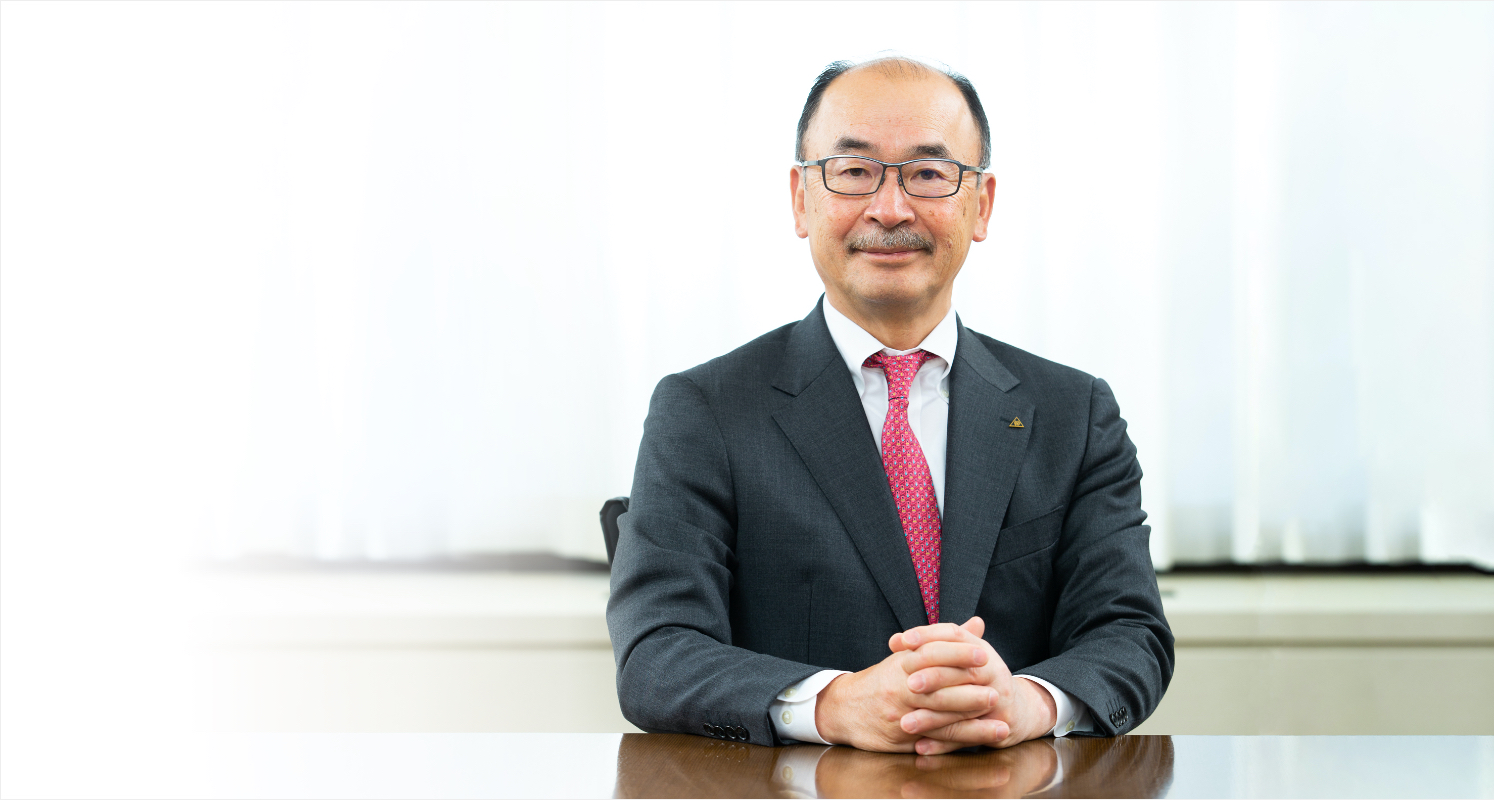 NAGASE has announced ACE 2.0, a new mid-term management plan for the next five years starting from the 2021 fiscal year. Due to the COVID-19 pandemic, the external environment is changing at heretofore unknown speeds. In order to respond to these rapid changes, ACE 2.0 is positioned as the pursuit of quality, and will accelerate two types of reform: revenue structure reform and corporate climate reform.
Throughout the world, there are many issues that threaten people's safe and secure lives, such as environmental problems and food and water shortages caused by climate change. I believe our mission is to contribute to the creation of a sustainable and better society, while increasing both economic and social value. In February 2021, the NAGASE Group established a policy for sustainability activities, and ACE 2.0 also states that the Group as a whole will engage in N-Sustainable Business which could contribute to solving social issues, and provide unique solutions in a wide range of business domains.
In anticipation of business model reform, we are also working on digital transformation (DX). 2020 saw the launch of the TABRASA® new material search platform, which uses AI. In the future, I expect it will become a distinctly NAGASE platform that not only enables searching for materials, but also solves various customer issues by providing a matching venue for manufacturing, sales, and data transactions. By enhancing our system for digital marketing, which dramatically increases points of contact with the market, and adding this new strength to NAGASE's existing functions of trading, manufacturing, and research and development, we will respond rapidly to customers' needs.
As our 200th anniversary approaches in 2032, we have carried out flexible business transformations by anticipating future trends. NAGASE will continue to follow its universal management philosophy of maintaining the highest standards of integrity, and contribute to a sustainable world where people live with peace of mind. We look forward to your continued support.

Kenji Asakura
Representative Director and President
May 2021