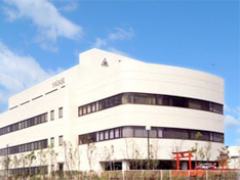 Currently our society is facing numerous issues such as population growth, depletion of natural resources, climate abnormality and environment damage etc. In order to cope with these issues, We, at NAGASE BIO INNOVATION CENTER, are initiating research projects based on macro perspectives such as making contributions to people's health, safety of the society, peace of mind and reducing environmental impact. In order to meet customer's needs, we dedicate ourselves to the creation of both product & process innovation with biotechnology.
【Unavailable Made Available & Sustainable】is our goal. Open innovation is one of our important strategies for efficiency and speed. Here through this website, by introducing specifically our projects and research activities we hope to attract interests from various stakeholders and start building a win-win partnership with academia, customers and suppliers in order to create added values together.
Should you have any inquires, questions or requests, please feel free to contact us.
We are trying to achieve breakthrough for manufacturing biochemical compounds by using our proprietary biotechnologies. Notably, we have a number of outstanding technologies for handling of Streptomyces species as host organism.
TECHNOLOGIES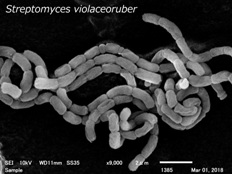 (Photo: SEM image was taken by Dr. Hideki Yamamura, University of Yamanashi, Japan)
Related WEB Sites
External links