On November 5, 2019, NAGASE & CO., LTD. and 15 product design students from Tama Art University held a joint presentation unveiling the results of their private-academic research. The presentation was held at the NAGASE Global HRD Center.
Nearly 100 people attended the presentation, which featured the research results of 15 aspiring product designers. The presentation included a seminar on trends in color and design by Kahoru Ohsawa, Creative Director at the Japan Fashion Color Association.
The presentation consisted of real-world designs using illustrations, photographs, and video depicting packaged designs that incorporate the latest in IoT and eco-friendly design, smaller accessories such as wristwatches, and other research topics from each. The cosmetics containers, outdoor goods, accessories, and IoT devices, etc., designed by the students were displayed throughout the event space, providing an opportunity to show the new possibilities embodied in Tritan™ through the flexible thinking and abundant expressiveness of the students.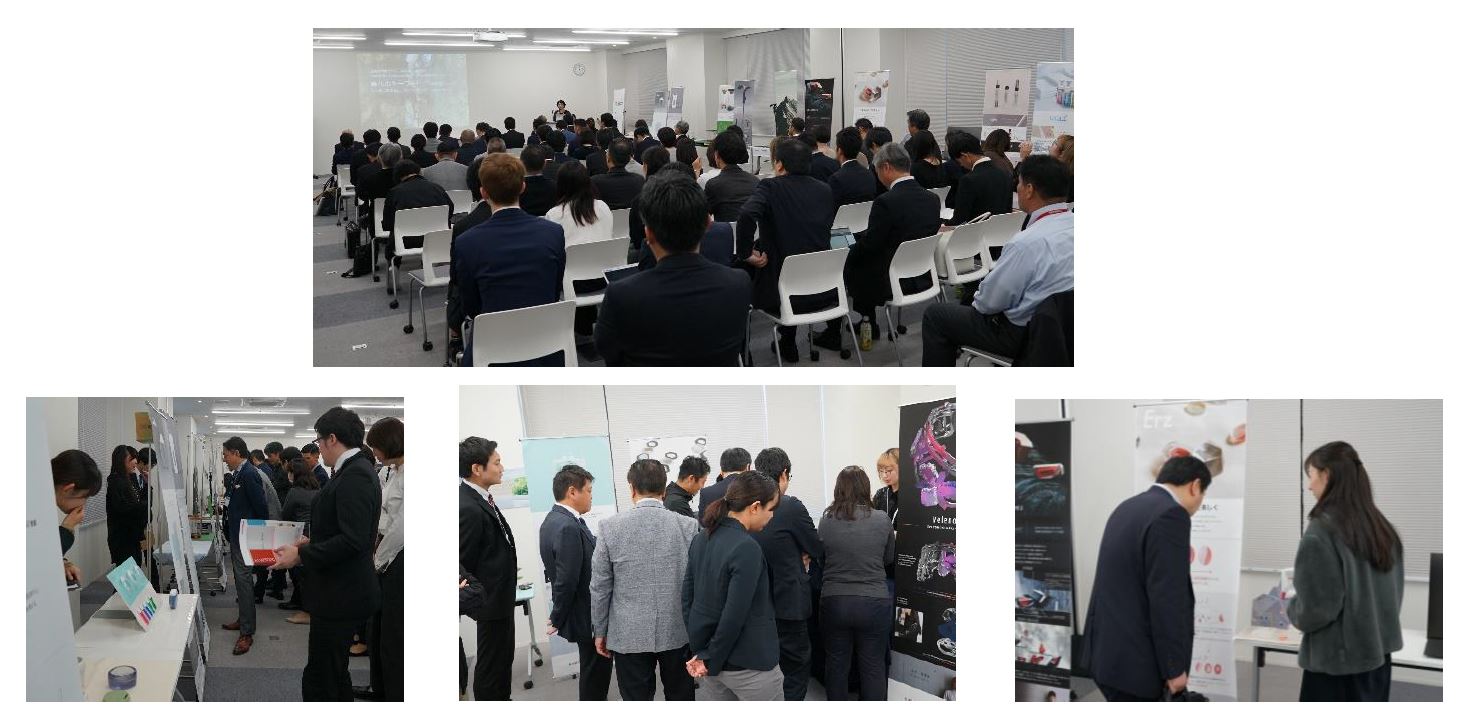 Event Overview
Event Name: Tritan™ Application Development ~The Possibilities of Transparent Copolyester Resin~
Date: November 5, 2019 (13:15 to 17:30; doors opened at 13:00)
Location: NAGASE Global HRD Center  (4-8-13 Sendagaya, Shibuya-ku, Tokyo)
*About Tritan™: A copolyester resin developed by Eastman Chemical Company. Tritan™ offers superior characteristics of transparency, chemical resistance, durability, moldability, and heat resistance. Tritan™ is used in a wide range of applications, from baby bottles, sports water bottles, and other lifestyle products to medical equipment and more.
URL:https://www.nagase.co.jp/pp/tritan/
◆Inquiries
NAGASE & CO., LTD. URL:https://www.nagase.co.jp/
About This Event/Project
Colors & Advanced Processing Department, Polymer Products Division TEL:03-3665-3866
Media Inquiries
Corporate Administration Division, Corporate Planning Department   TEL:03-3665-3640