Mountain Biking
Urara Kawaguchi
Sponsorship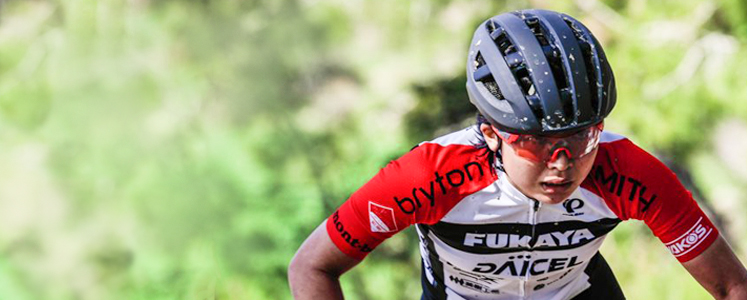 Profile
A current Nippon Sport Science University student from Tatsuno, Hyogo. She began mountain biking at the invitation of a friend when in the fourth grade of elementary school.
She won the Women Junior category at the Asian Mountain Bike Continental Championships two years in a row in 2017 and 2018. She ranked third in the world in the world junior rankings in 2018. In January 2020, she joined the mountain biking team Fukaya Racing*. She competes in mountain biking as part of Fukaya Racing, and competes in road cycling as a member of her school, Nippon Sport Science University. Currently she is competing in qualification races throughout the world, with the goal of competing in the Tokyo Olympics and then the Paris Olympics. Her team, Fukaya Racing, joined into a sponsorship contract in February 2020 with NAGASE ChemteX, which has its headquarters in Tatsuno, Hyogo.

※Fukaya Racing
A mountain biking team established in January 2019 (representative: Yuta Matsumoto). With the goal of further developing cycling sports through the activities of young Japanese athletes, this team actively competes in overseas races from its base in Japan. The team mainly competes in off-road events such as mountain biking and cross-country Olympic (XCO).
https://www.upsetracing.com/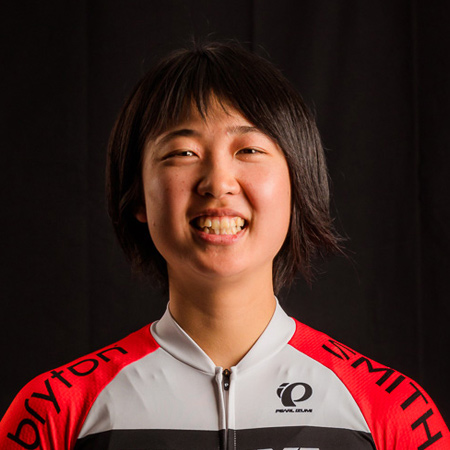 Story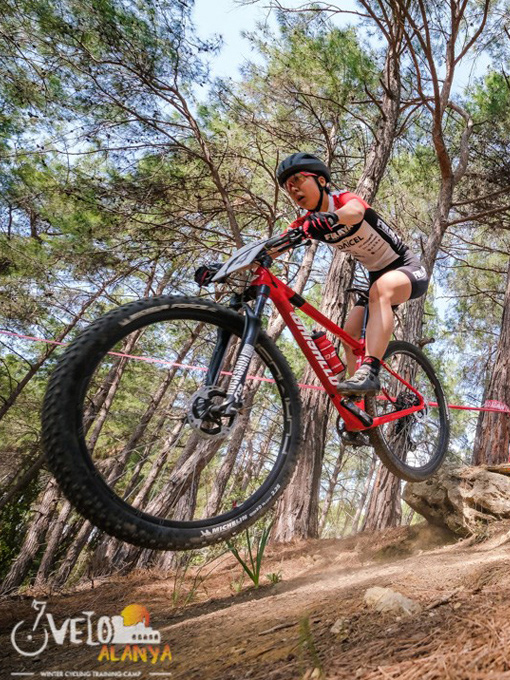 Photo by VELO ALANYA
Urara Kawaguchi began mountain biking at the age of 10, and began seriously competing while in high school. Her powerful yet technical racing has enabled her to compete on the world stage, and has been selected as a member of Team Japan for both mountain biking and road cycling, drawing attention as a skilled athlete.
Mountain biking involves overcoming natural obstacles such as the terrain, roots, and rocks. Having enjoyed mountain biking in wooded paths surrounded by nature in Shobudani Forest Park, located in her hometown of Tatsuno, Hyogo, Kawaguchi comments, "The main appeal of mountain biking is being able to get in touch with nature while cycling through the mountains."
Although she has expanded her competitive horizons now, at one point she became critical of herself when racing was not going well, and grew to no longer enjoy competing. In this difficult time, she reflected on competition and herself, and began to believe, "Be positive, but sometimes it is necessary to confidently cheer yourself on." Gaining the mental strength to withstand adversity can lead to even greater success.
Having competed in the 2017 Mountain Bike World Championships, she felt a gap with the global level, but also grew to strongly want to become world champion. Her current goal is to compete in the Olympics, and join different races overseas until she becomes a competitor everyone is watching. With her physical and mental strength, even greater growth and success are anticipated as she competes while looking to the future.