Golf
Ayako Kimura
Sponsorship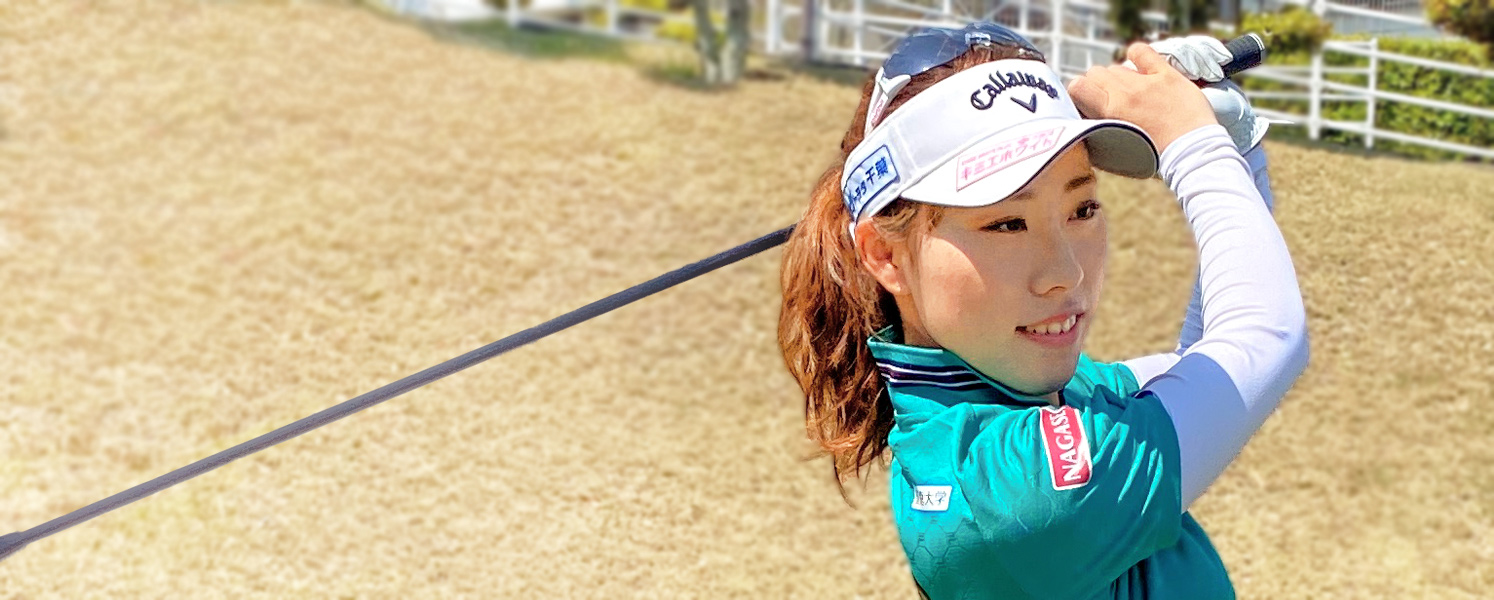 Profile
A women's professional golfer from Hirakata, Osaka.
An employee of the Toyama Jobiyaku Group. NAGASE has been sponsoring her since 2016.

She began golfing at the age of 10. Her successes as an amateur include winning the Chiba Prefecture Junior Golfer Competition (high school girl division) two years in a row (2011, 2012), going to the national tournament (2011, 2013), and coming in the top 32 in the Japan Women's Amateurs (2013).

In July 2015, she made it to her final pro test from the Japan Ladies Professional Golfers' Association (JLPGA) and passed with a tie for sixth, becoming one of the 87th graduating class of JLPGA golfers. She participated in the tour starting in 2016, and in 2018 came in second place in the Yonex Ladies and Century 21 Ladies, achieving her first seed with a total prize ranking of 43. She came in sixth place in the final qualifying tournament of 2019, winning her place to compete in 2020, with her first victory as her goal.
Story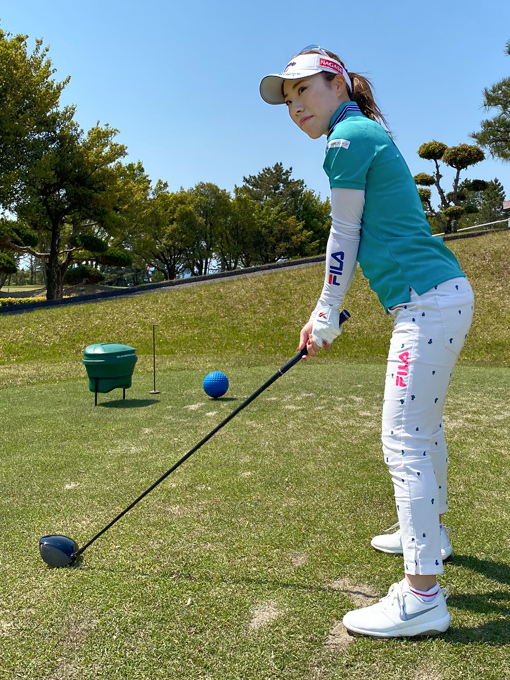 Ayako Kimura began golf after seeing her first women's pro tournament when in elementary school and being inspired by Ai Miyazato's performance and personality. She decided to pursue golf seriously and attempted the pro test for the first time after graduating high school, but failed. She says this was a huge blow to her confidence, and she did not touch a club for over a month. Her attitude gradually changed after she began working at a golf shop, and she decided to attempt the pro test again, this time succeeding. With a renewed attitude that "this is my starting point," she now looks back on her failure as being good experience as well.
As a pro golfer, her personal motto is "when you do something, give it your all." While continuing to practice until she is satisfied with the results, she also believes it is important to change things up to maintain focus. Even after passing her pro test, her results were not as she had hoped, but after calmly analyzing her playstyle for the 2018 season, she won her first seed in one of the few tournaments she played in. Her intense focus allowed her to seize this opportunity and advance significantly.
She believes golf is an appealing sport that people of all ages can enjoy. That is why she wants to be an active competitor in the long term, calmly assessing herself and continuing her training daily. She comments that "I definitely want to succeed" at her goal of winning the tour, with further goals of winning all the majors and being the top prize winner for the season, and so her journey as a pro golfer continues.