Medium-Term Management Plan ACE 2.0
Business Model Evolution Looking to the Future
Business Model Evolution Looking to the Future
Becoming a Business Designer that Creates a Sustainable Future
The NAGASE Group has upheld a Business Designer that creates a sustainable future as part of the Ideal NAGASE for 2032, the 200th anniversary of its founding. The new medium-term management plan ACE 2.0 started in fiscal 2021 will continue through to fiscal 2025. ACE 2.0 was named to signify its intention to continue with the basic concept of ACE-2020, the previous five-year medium-term management plan that had run from fiscal 2016, while making further improvements. This section describes the NAGASE Group's management strategy, which aims for a sustainable society with an eye on the future.
Review of the Previous Medium-Term Management Plan ACE-2020
In the quest to achieve the Ideal NAGASE for 2032, we positioned the first stage as "Reform," focusing on "reform the profit structure" and "reform the corporate culture." While we made some improvements, such as optimizing the portfolio through solid advancement toward strengthening focus areas and sowing seeds in growth areas, the transformation of reforming a profit structure dependent on external conditions is still underway.And execution of a highly achievable strategy for sustainable growth, including improving capital efficiency, is a challenge. In regard to the reforming the corporate culture, we saw progress in improving efficiency, fostering accountability and strengthening corporate governance.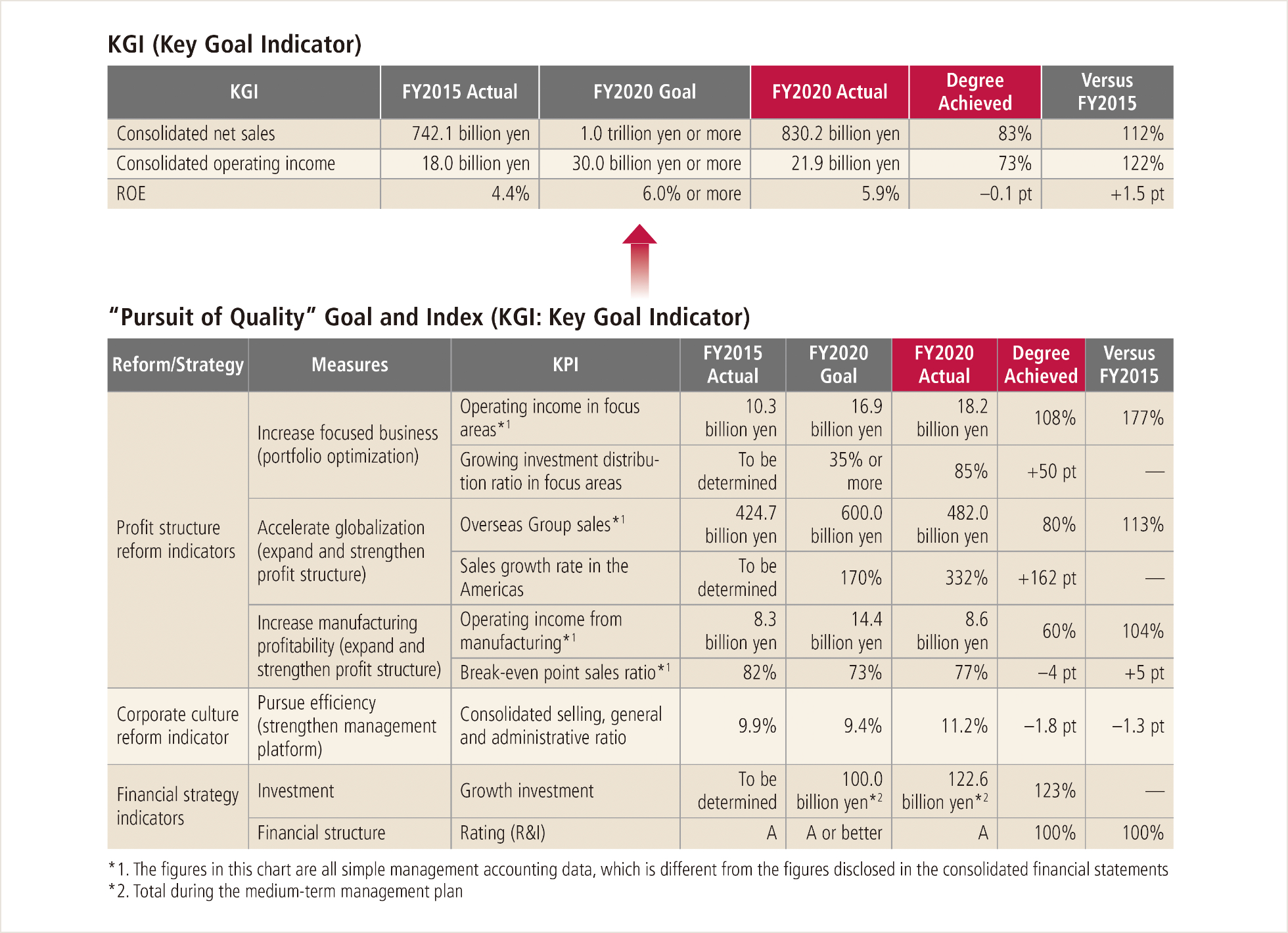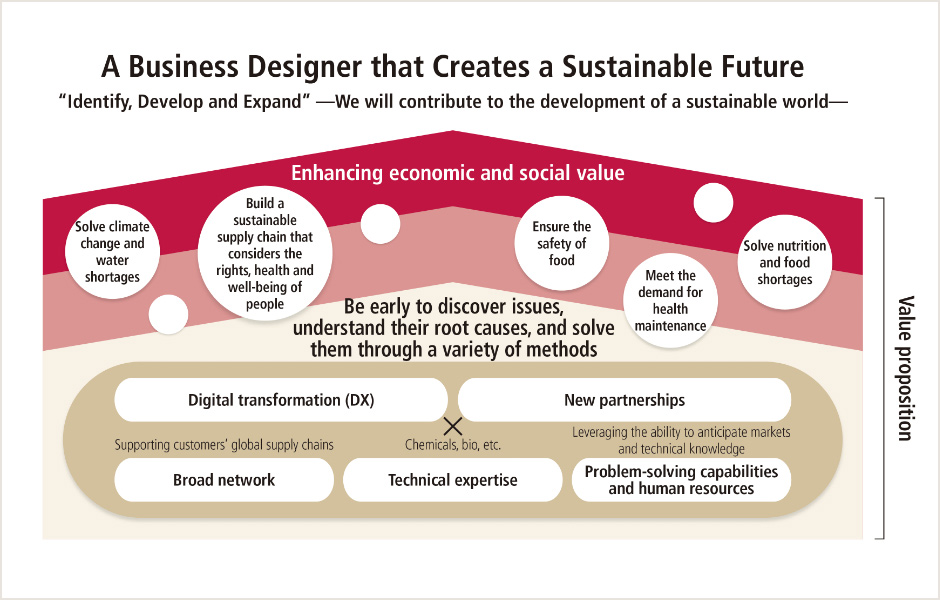 Toward the Ideal NAGASE in 2032, Our 200th Anniversary of Founding
By combining the strengths of the NAGASE Group, such as its broad network, technological expertise, problem-solving capabilities and human resources, with DX, sustainability and partnerships within and outside the Group, we will quickly identify the problems of our customers and society and create value that leads to solutions. We will enhance economic and social value by designing business through "Identify, Develop and Expand," and aim to contribute to the development of a sustainable world.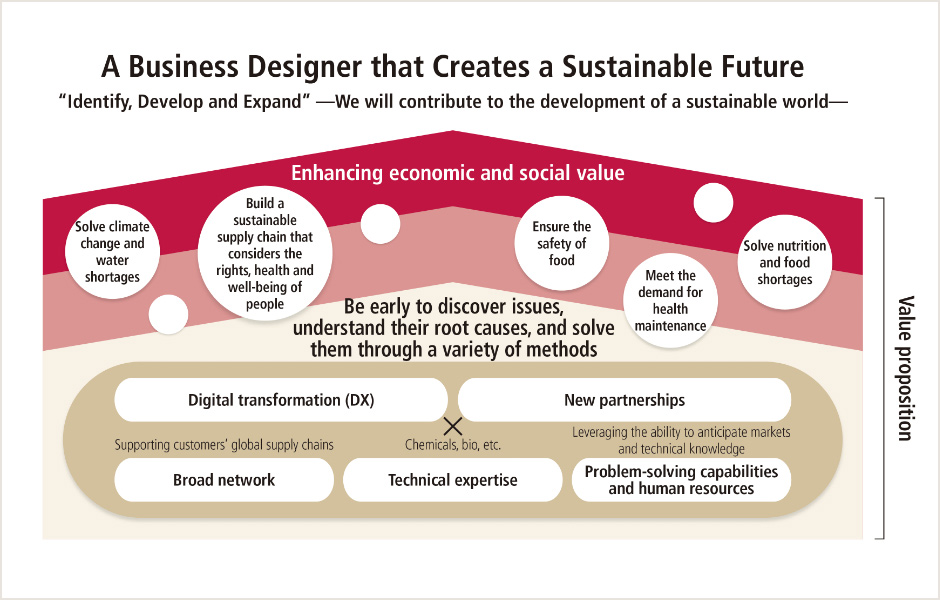 New Medium-Term Management Plan ACE 2.0
With the rapid changes in the external environment, expectations for the creation of social value by corporations are rising. In response to this, we have positioned the second stage toward the realization of NAGASE as a period of "Pursuit of Quality" rather than a period of growth as originally envisioned. Continuing the mindset of Accountability (A), Commitment (C) and Efficiency (E), ACE 2.0 was named with the meaning of following on with the basic concept yet being an improved version of ACE-2020. To enable the sustainable growth of the NAGASE Group, we aim to create (= pursue) concrete forms (= business, mechanisms, culture) that meet the expectations (= quality) of all our stakeholders.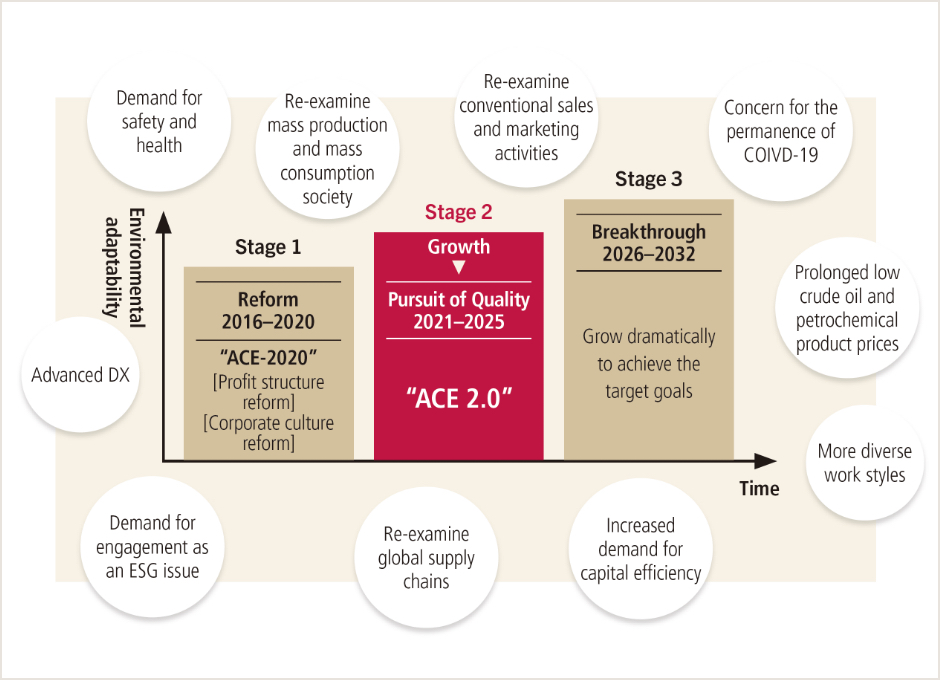 ACE 2.0 * Basic Policies
* The "ACE" in ACE 2.0 stands for Accountability (A), Commitment (C) and Efficiency (E).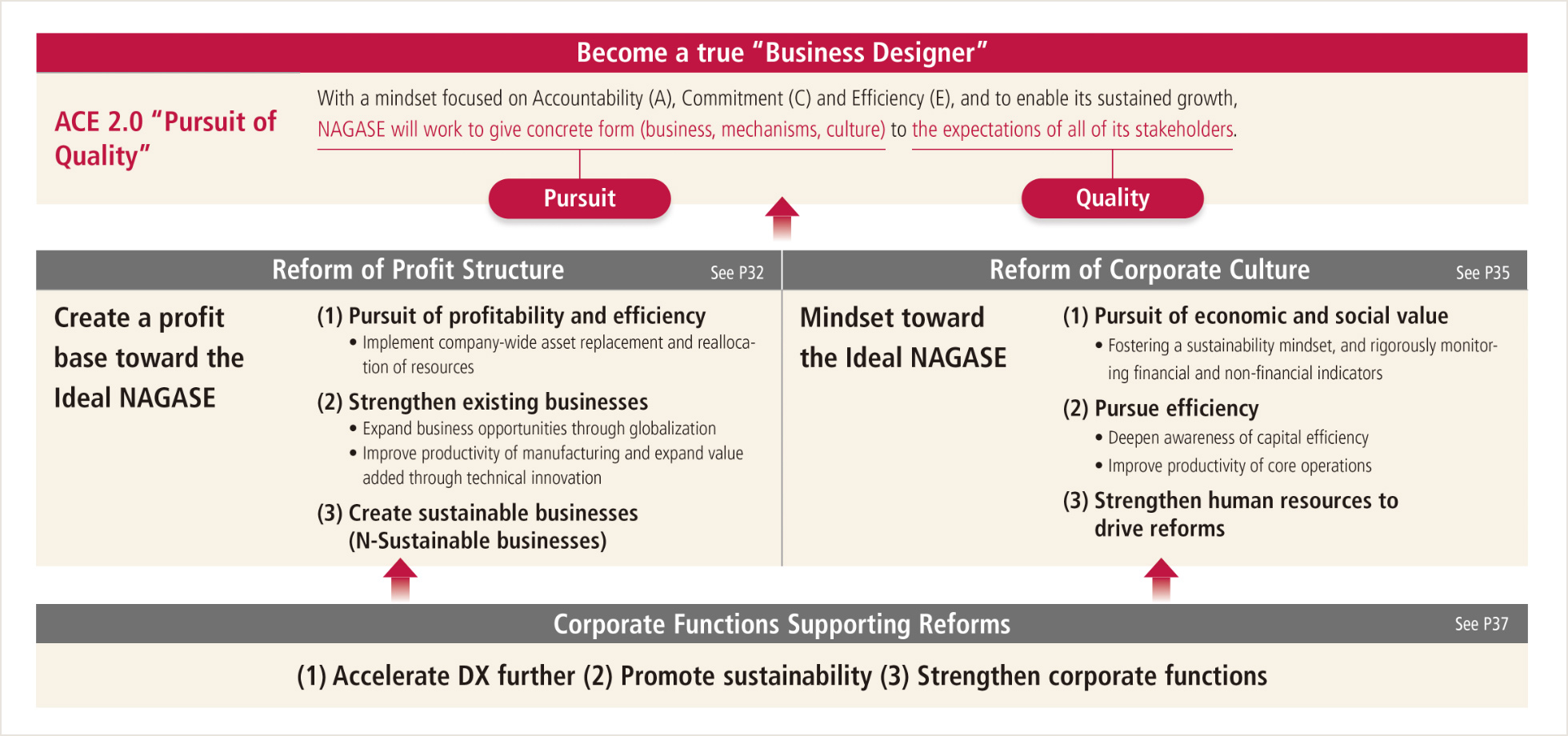 Quantitative Goals